Check out our new system for requesting an appointment with your Guidance Counsellor!
To book an appointment, please click the corresponding link:
Students with IEPs are supported through Learning Support Services. Please see Ms. Hubert or Ms. Basso.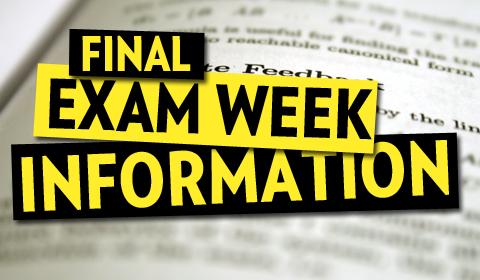 Semester 1 Final Exam Schedule
January 24 - January 30, 2020
*All examinations begin at 9:00 am, unless otherwise stated.
Friday, January 24th - Period 1 Evaluations
Monday, January 27th - Period 2 Evaluations
Tuesday, January 28th - Period 3 Evaluations
Wednesday, January 29th - Period 4 Evaluations
Thursday, January 30th - Conflict Evalutations
Please click here for an exam schedule and review of important information. We wish all our Oaks good luck as they prepare for their Semester 1 examinations.
Hey Oaks! Check out our new website for all things Oakridge! Need to know what's going on? Click here to read our daily announcements!
Hey Oaks! We want to hear from YOU!
Next week our students will complete our School Climate Survey. We encourage parents/ guardians, community and staff to complete as well! We want to hear how we can make our school safer and more inclusive for all our learners. The online survey link will be posted from Novemeber 18th- December 6th, 2019. Thank you for your support!
CLICK HERE to take the School Climate Survey!